---
Wild Adventure Girls Is Your Kids New Favorite YouTube Channel!
Hold on tight and get ready to meet the newest YouTube sensation that will blow your kids minds away!  With all their hilarious, exciting and fun educational videos for kids, it's no surprise that the Wild Adventure Girls have become a hit with kids and parents all around the world.
From thrilling wild adventures, to up close animal encounters, the Wild Adventure Girls offer exciting YouTube videos for kids that kids just can't get enough of. But, it doesn't stop there -- what better way to explore fun exciting new things, than to do it through DIY's, science and super fun wild adventures?
---
---
Wild Adventure Girls starring Angelina, Annabella and Scarlett offer educational and fun videos for kids that help to make learning fun! Discover super fun science experiments, DIY crafts, slime tutorials, up-close animal encounters, and videos that are "laugh out loud funny." You can find your favorite trio on YouTube, Get Epic, KiDoodle.TV & Roku. All videos are kid friendly and Family Safe Certified.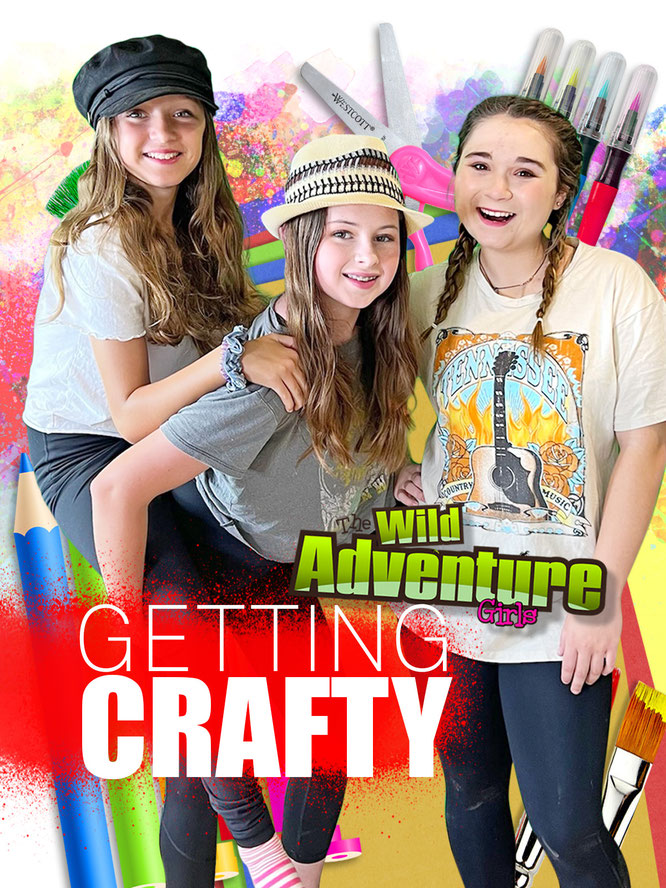 Do you love science? Then you are going to love learning with the Wild Adventure Girls. We have a blast bringing science to life and making learning fun with our amazing science videos.
When it's a stay-at-home day, it can be challenging to come up with fun activities for kids. So, why not leave it to the Wild Adventure Girls, who's videos are designed to not only be engaging, but also loads of fun! A fun activity for any child is making slime! As a fun twist, Angelina, Annabella and Scarlett will show you how to make "Edible Starbucks Slime," where the Wild Adventure Girls use actual Starbucks drinks (safe for kids) to make a delicious slime that's as fun to eat as it is to make!  
---
Amazing animal adventures, science experiments for kids, educational videos for kids and fun kid's activities are all easily accessible with the Wild Adventure Girls! These categories are just the beginning of the kid friendly content you are looking for.  Be sure to explore our super fun website and our Wild Adventure Girls platforms and we will see you on our next wild adventure! 
---
Attention Wild Adventurers!!
Have You Tried Our Science Experiments, DIY's or Wild Adventures?
Tag us on Instagram @ Wild Adventure Girls your YOUR photo!  Join our #WildAdventureSquad and follow us there!
Want to be part of our WAG COMMUINTY? Join our private FB Group here! OHYEAHWAGCOMMUNITY!
Join us for everything "Behind the Scenes" with the Wild Adventure Girls on Backstage!  Become part of our WAG Community here! 
---