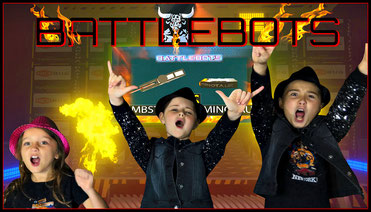 Are You Ready For An Epic Robotic Showdown!?!

If you are, you are not the only one! The Wild Adventure Girls are back as they go straight into a Robotic War-zone with HEXBUG'S Battlebots Arena!  It's Robot vs Robot and their can only be one winner! 

---
Before we begin, make sure you grab some popcorn!  We will be watching one of the coolest battles in history!  That's right, it's Robot vs Robot and these robots know no mercy! 

What are Hexbug Battlebots?

Hexbug's Battlebots are inspired from the super cool TV Series where these robots are designed to destroy their competitor in an elimination tournament until there is a champion.  Maybe these robots were not hugged enough as a little Robo kid?  Regardless, these battles are super fun and now you can battle at home in your very own Battlebots Arena!
---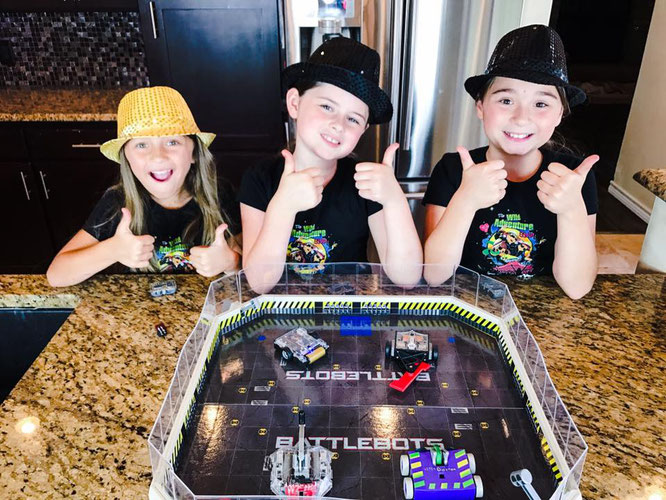 Hexbug BattleBots Arena!  Battling Minotaur, Witch Doctor, Tombstone and Beta.

---
Count Me In!  What Robots Are Going to Battle?

Introducing Minotaur!  This BattleBot is "deadly." This is not a bull you want to grab by the horns, or you might get fire in your face.

Next we have, Witch Doctor!  This doctor doesn't play nice and is called Witch Doctor for a reason!
Moving on we have Tombstone!  Steer clear of Tombstone!  This Battlebot can destroy any robot that gets too close!

Last but not least, we have Beta!  Beta can definitely wreck your day and will crush a robot with one blow from his hammer!
---
Will Angelina, Annabella & Scarlett Get Thrown Into The Arena With The Deadly Battlebots?  Tune is to see what happens when The Wild Adventure go face to face with Battlebots!

---
Now tell us, What Have You Discovered Lately?                                      Like this Article? Share It with Your Friends!
---