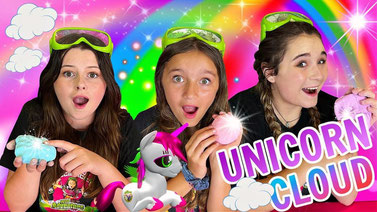 Have You Ever Wanted to Make Playdough at Home?

Come join your favorite YouTube Stars, the Wild Adventure Girls as they show you how to make one of the easiest super fun playdough recipes. With just two ingredients, this no-cook playdough recipes is perfect for hours of fun!
---
What is 2 Ingredient Playdough?  Two ingredient playdough is just like regular playdough, only you can make this recipe at home and you only need two easy to find ingredients.   
---
Sweet!  So, How Do I Make It?
We knew you'd be curious!  It's time to mix a bit playdough science with squishy playdough making awesomeness.  To make your own "Super Soft Playdough Recipe" we will need to combine a couple easy to find ingredients...
---
---
Let's get started!  The first thing we are going to do is take 1/2 a cup of lotion and pour it into our bowl.  Next, if you are feeling a little wild and adventurous, add some food coloring and then mix it all together.
Now that you have your lotion is ready to go, it's time to turn it into a super soft and squishy playdough masterpiece.  To do this, you will need to take 1 cup of corn starch and mix it into your lotion. 
This easy playdough recipe is perfect for toddlers and kids of all ages! It's super soft, no cook, and requires only 2 ingredients.  Now that you know how to make it, sit back, grab the popcorn and watch your favorite YouTube girls have a blast showing you how to make your very own "Easy and Fun Playdough Recipe!"
---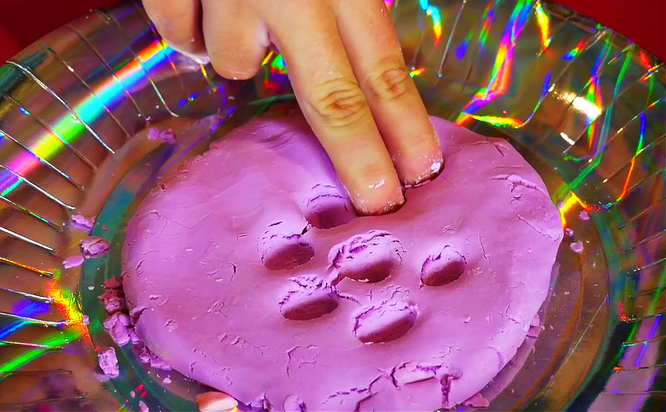 Will Angelina, Scarlett and Annabella have so much fun playing with their homemade playdough, they never film another YouTube video again?  Tune is to see what happens when The Wild Adventure Girls explore the world of science and playdough!
Learn How to Make Crunchy Unicorn Slime here:  Magical Unicorn Slime
---
Now tell us, What Have You Discovered Lately?    Like this Article?  Don't forget to share!
---