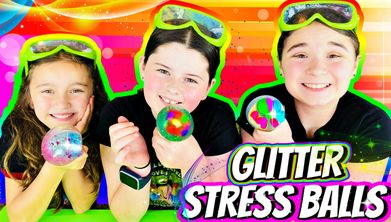 Fun Activities for Kids! Make Glitter Stress Balls!
 
Today, The Wild Adventure Girls are going to show you how to make your very own super squishy, "Glitter Stress Ball" with this super fun activity for kids.
---
So, what is a glitter stress ball? Great question! Think of a super squishy stress ball, that is both fun to squish and completely mesmerizing (mez-mer-i-zing).  Sounds squish-tastic, doesn't it?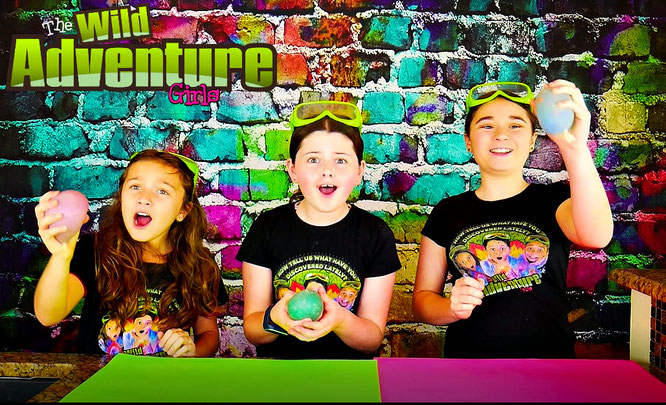 ---
Awesome!  So, How Do I Make It?
This is where the squishy fun begins!  Now it's time to mix a bit of science with squishy stress ball making awesomeness.  To make your own glitter stress balls, we are going to need a few things...
---
 What You'll Need to Make Glitter Stress Balls:
Clear Balloons.

Clear Elmer's Glue.

Glitter

Water Bottle

Funnel.



---
Ready to get squish on?  We thought so!  The first thing we are going to do is create our stress ball mixture.  To do this, we are going to take one cup of water and one cup of glue, pour it in our water bottle, and then give it a good shake. 
Next, it's time to create some glitter magic!  Feel free to go wild and choose whatever kind of glitter you like.  Once you have your glitter, we found the easiest way to get your glitter into your water bottle is to use a funnel. 
---
Now that your mixture is ready to burst with colorful glittery goodness, it is time to slowly pour your mixture into your balloon. To do this, just wrap the end of your balloon over the top of your water bottle, and watch your mixture pour into your balloon.
Once your balloon looks like the perfect handheld squishy size, you will need to tie off the end. Note: To make your stress ball even more secure, we recommend taking another balloon, and wrapping it around your newly created masterpiece.
---
---
Will Angelina, Annabella and Scarlett be so relaxed with their new stress balls that they never film again??  Tune in to see what happens when The Wild Adventure Girls explore the world of science and stress balls!
---
---
Now tell us, What Have You Discovered Lately?     Like this Article?  Don't forget to share!
---