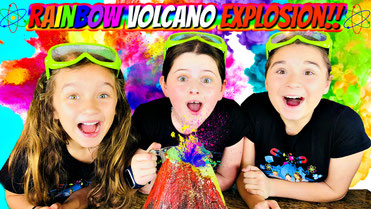 Volcano Experiment for Kids! Make A Rainbow Eruption!

Today, The Wild Adventure Girls are going to show you how to make your very own "Rainbow Volcano Eruption," with this super cool volcano experiment for kids.
---
So, what is a rainbow volcano eruption?  We are so glad you asked…think of a volcano that not only creates an eruption, but it creates a magical eruption with different colors bursting from the top and flowing like a vibrant rainbow!  Does it sound amazing?  Great, let's look at what ingredients we will need to get started! 

---
Ingredients You'll Need to Make Rainbow Volcano Eruption:
1.      Volcano or a Tall Cylinder Vase.
2.      Vinegar.
3.      Baking Soda.
4.      Different Colors of Food Coloring.
---
Ready to get started?  We thought so!  The first thing we are going to do is take our baking soda and pack it into the top of our volcano. 
Next, we are going to add a few drops of different colored food coloring to our baking soda.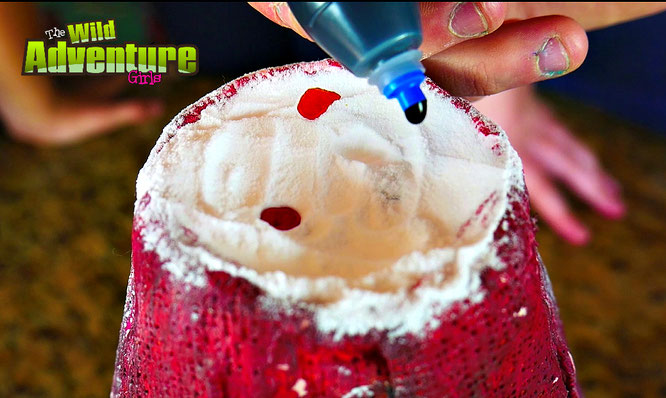 Now that our volcano is ready to burst with colorful epicness, it is time to slowly pour our vinegar onto our volcano.  When the vinegar mixes with the baking soda it is going to cause a bubbly acid base reaction.   In this reaction, carbon dioxide gas is produced, which is going to make a fun colorful lava eruption!
---
---
Now tell us, What Have You Discovered Lately?            Like this Article?  Don't forget to share :)

---