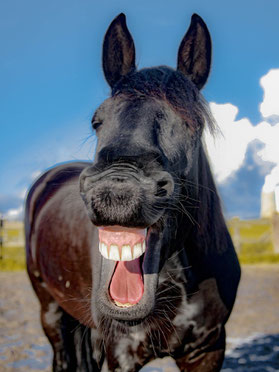 Fun Horse Facts for Kids: Everything You Need to Know About Horses!
Heyyy-ya horse lovers! Do you want to learn some amazing and fun facts about horses?  We thought you would!  Hold on tight and join The Wild Adventure Girls as we take you into the wild world of horses to learn some super fun facts about one of our favorite animals... horses!
Not only will you learn some amazing facts, but we will take you up close to one of the most majestic and hilarious animals on the planet. (Can we get a "Yee-ha!?  You know you wanted too!)

---
Did you know that horses are social animals? Yep, it's true.  In the wild, horses live in herds of around 20 to 30 other horses, and they form close bonds with their herd mates just like we do with our friends and loved ones. Horses communicate with each other using body language, vocalizations, and scent. They also have their own unique personalities, just like people!
---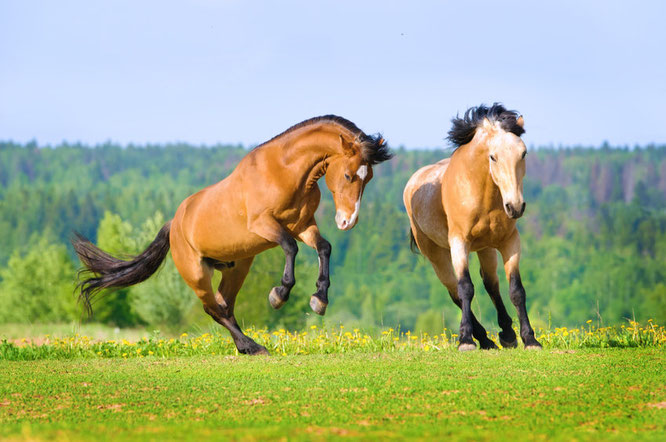 Not only are horses amazing, but they are also very intelligent!  Did you know that horses have excellent hearing and can easily sense when something is wrong, or if there is a predator nearby? In the wild, you'll never catch an entire herd of horses sleeping at the same time. One horse will always be on lookout while the others rest.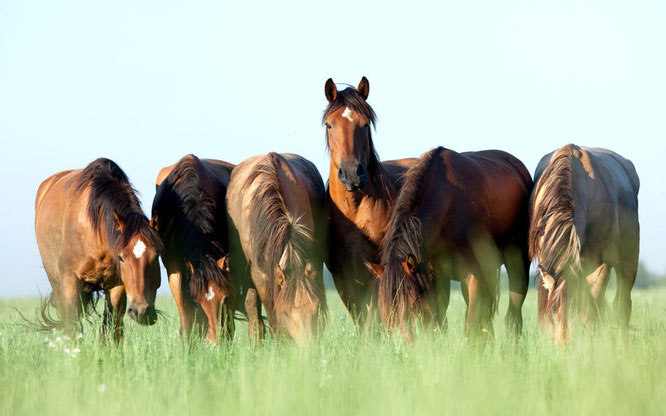 Did you know that horses can sleep both standing up and lying down? It's true!  They usually lie down for about four hours a night to get their deep REM sleep, but they can also sleep standing up for short periods of time. Most of the day, horses spend their time grazing and resting. Researchers estimate horses spend 5-7 hours a day relaxing.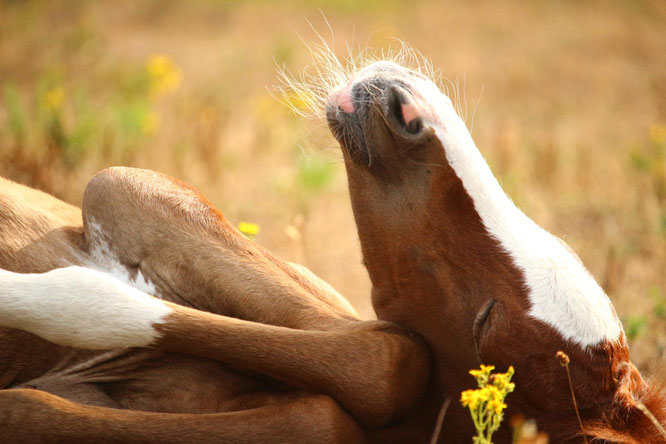 Are you ready to learn more fun horse facts for kids?
Of course you are!  Hang onto the saddle horn, because The Wild Adventure Girls are about to take you into a wildly fast and fun world of  horses with their amazing horse videos!
Would you like to know how fast horses can run?  How about what some of horses favorite foods are?  This horse video is full of some of our favorite facts about horses!  Plus, you'll learn some super cool horse back riding tips along the way!
---
Horse Videos for Kids. All About Horses
---
Now that you've learned some great facts about horses, it's time to trot along and learn how to take care of a horse.  You'll get to meet our Wild Adventure Horse named Bubba and all of Bubba's friends!  This video is not only educational for kids, but fun and hilarious as well.  Hold on tight, because The Wild Adventure Girls are going to take you step by step through a typical day of what it's like to be a horse owner! This is a great video for any child who is interested in learning more about horses!
---
All About Horses for Kids - Fun Horse Facts for Kids.
Next, this brings us to one of our favorite activities, and that is horse back riding.  
If you're looking for a fun and adventurous activity for your kids, horseback riding is a great option! Not only is it a lot of fun, but it's also a great way to bond with your horse.
There are a few things you need to keep in mind when horseback riding. First, our number one rule is safety.  Make sure to always wear a helmet and get the proper safety gear before you get on the horse. You can find many fashionable style options at one of our favorite places to shop, Ranch Dress'n.
With these tips in mind, get ready to hang on to your hat and watch Angelina and Bubba in their very first "Rodeo Play Day Event!"
 If you love our content, become part of our #WAGSquad and Subscribe!  Join our Newsletter and get behind the scene pictures, exclusive offers and be the FIRST to know about when something awesome is coming!
---
Horse Back Riding for Kids! Fun Horse Facts for Kids.
Will Angelina, Annabella & Scarlett get lost in Bubba's giant herd of horses?  Watch these amazing episodes to find out and discover the awesome world of the horses
Learn All About Great White Sharks Here:  Great White Sharks
---
---
Now tell us, What Have You Discovered Lately? ™ Like this Article? Don't forget to share!
---